Lakeview Card & Gift Shop
100 East Columbia Ave
Battle Creek, MI 49015​​
Born, in 1995, from the idea that women need a stylish way to stay organized while traveling, we have evolved as our consumers found order to be even more valuable in their daily lives.
We design handbags and travel accessories for women who embrace personal style with thoughtful function that enables and inspires a well ordered life, lived fully and beautifully. Order is beautiful.
Our bags are sold in thousands of specialty independent stores and boutiques in the United States like Lakeview Card & Gift Shop.
269-962-0650
888-562-0650​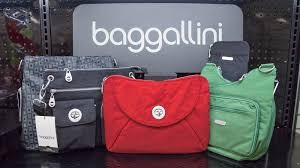 Life is a journey
Just ask the two flight attendants who founded baggallini. They wanted a travel companion, something stylish with plenty of pockets to help them move from place to place. So on their next trip they found some people who could help them make exactly that. Soon the cabin crew all wanted to know where they got their baggs, with the passengers not far behind. Before they knew it, they were sitting around their kitchen table, not just making baggs but making a business.
Twenty years later, the baggs they created are still working hard for the everyday traveler. Baggs that are beautifully organized, to help their owners move from place to place. So whether your day takes you five blocks or five time zones… Our baggs are there to help you glide effortlessly through it. Welcome aboard!
And thank you for making us part of your journey.